WarehouseB Open Box Return Mystery Box
Regular price
$250.00
Sale price
$34.99
Unit price
per
Sale
Sold out
The WarehouseB Open Box Return bundle is a mystery box of OPEN BOX RETURNS. This is different from our regular refurbished product line. We want to give our customers the chance to get in on the fun of returns. They are in the exact condition as when they were returned to our warehouse and they have absolutely no guarantee of working. Sounds fun right??
Why buy this?
By purchasing this you will be taking a chance on the products you receive. If they are in working order or if you can get them in working order, you are going to get an amazing deal. Our pricing on these items is roughly 16% of MSRP!
We can't provide a warranty on with these and they are sold AS-IS, but if you end up getting terribly unlucky then email us and we will do what we can for you.
Warranty Term
AS-IS (no warranty)
Included in the box
A variety of items with a total MSRP ranging from $200-$350 based on your selected option above
Additional priceless gifts from the Warehouse Bark team!
*** All the items in this mystery box are open box returns and are not guaranteed to work.
*** Every mystery box is assembled with random items picked from our warehouse.
Share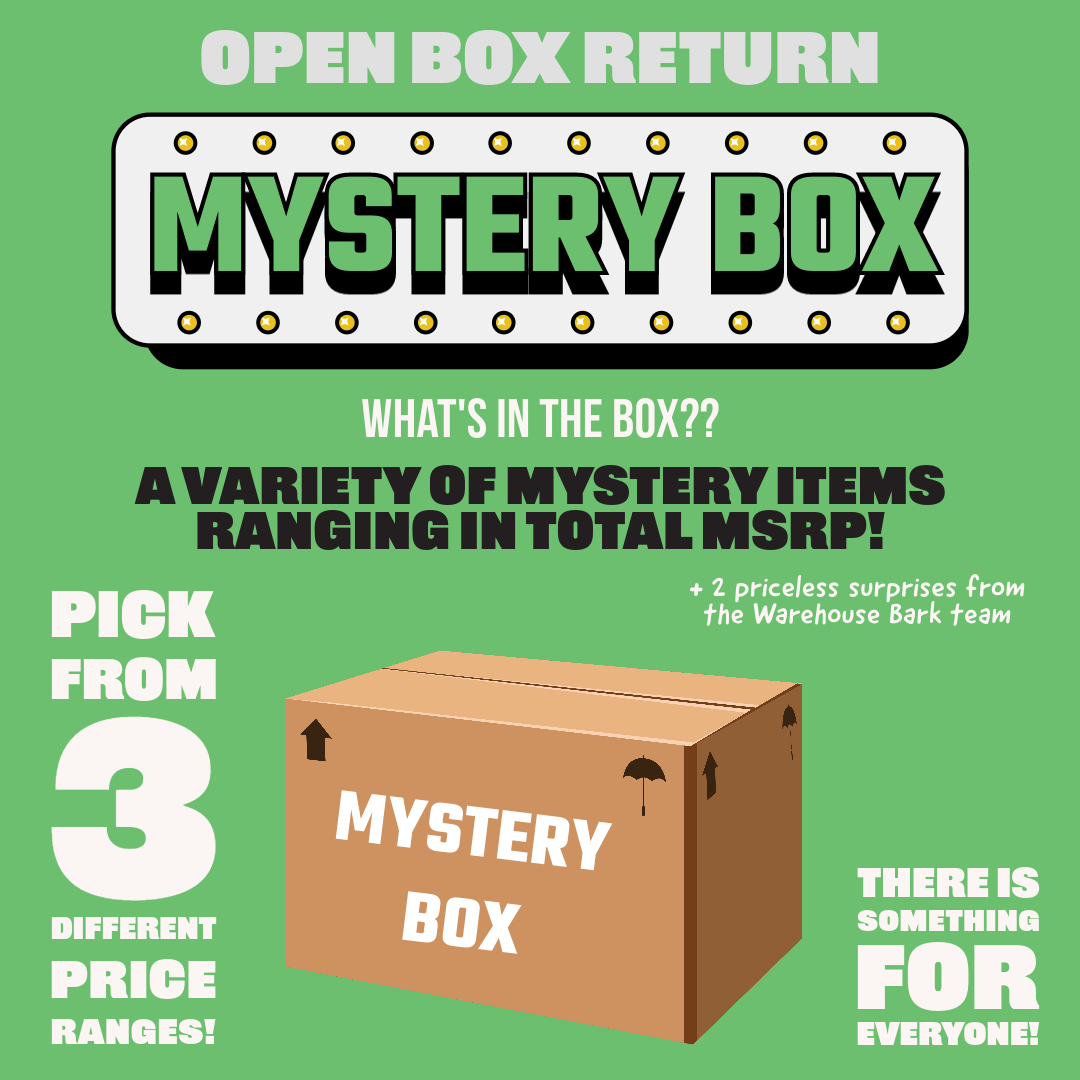 Ghmmm
First mystery box was amazing.
In the second box I've got two identical Bluetooth speakers. Even the color was identical.
And also, in the second one, which was advertised as a completely different set of items I've got the same drone as in the first box.
Will probably wait for a few months before ordering more.
Mystery boxes are fun
Good company to deal with. Recommended
Love the mystery box
Not everything has worked but for the most part the mystery boxes have been great I have bought 5 now in the last two weeks.
Initially Skeptical
I was initially skeptical but after receiving the box and some questions for support, which were answered very quickly, I was very impressed. I will be buying from WarehouseB from here on. Thank you.
Great...but...
Purchasing and receiving my mystery for the first time (and not last) was super fun! My only minor complaint was that I received two bluetooth speakers and I would like to see a bit more variety. All in all, I loved it and already purchased my next mystery box. Keep up the great work.